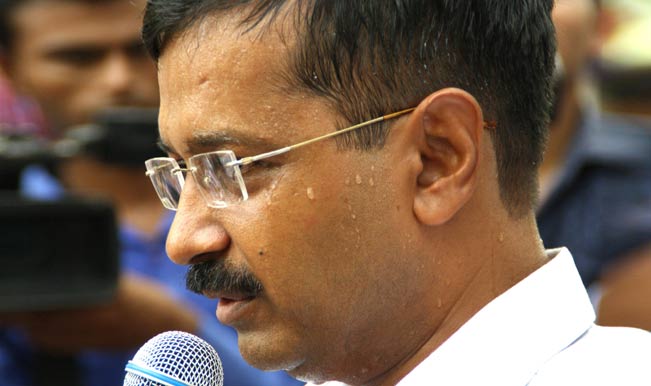 Arvind Kejriwal is in the news after many days but for a wrong reason. The Aam Aadmi Party (AAP) Founder Member and National Convener is being severely criticised by Co-Founder Shanti Bhushan who has made serious allegations against his leader. Shanti Bhushan said that Arvind Kejriwal lacks organisational skills and there is no democracy in the internal unit of the party.
Talking with a news channel, Shanti Bhushan remarked, "He is great leader, a great campaigner but in my opinion he lacks the ability to organise party affairs." He further added, "AAP under him has failed to expand across India."
Taking a dig at Kejriwal, Shanti Bhushan was of the view that Kejriwal should assign the organisational responsibilities of party to the person who has time to do it.
Arvind Kejriwal who failed to make any impact after the Lok Sabha Elections 2014 results came out, is facing harsh comments from his own party cadre. Before Shanti Bhushan, AAP key leaders like Yugendar Yadav and Shazia Ilmi showed their dissent with the party.
Yogender Yadav resigned from the Political Affairs Committee after AAP's debacle in the general elections. While Shazia Ilmi recently quit the party alleging that Kejriwal was surrounded by a coterie and that the party lacked internal democracy. After Yadav and Ilmi, Shanti Bhushan's remarks have raised questions not only on Arvind Kejriwal but on AAP's internal affairs too.