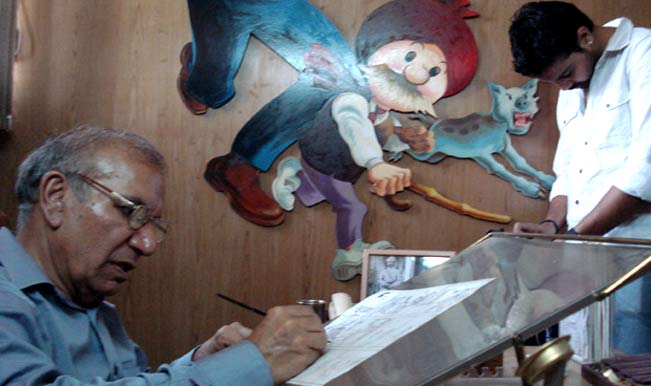 Creator of iconic comic book character Chacha Chaudhary, 75-year old Pran Kumar Sharma, died today. Better known as Pran, he was suffering from cancer. Apart from Chacha Chaudhary, Pran also created the comic book characters, Sabu, Shrimatiji, Pinki and Billoo.
Chacha Chaudhary, the famous cartoon series was a huge part of everyone's childhood. Indulging in the creative inclined cartoon strips used to take up most of our time as kids and it became an iconic Indian comic which was made into Hindi as well as English. The comic created by cartoonist Pran went on to become so popular that it almost sold 10 million copies. The cartoonist died at 9.30 p.m. on Tuesday.
The Chacha Chaudhary series started in 1971 for Hindi magazine Lotpot, it was not only popular with the kids but also elderly people used to indulge in the quirky comic strip. The fact that Chacha Chaudhary was a middle class person was very relatable to everyone, he was extremely intelligent person. His trademark attire was a red turban, a wooden stick and a waistcoat with double pockets with a pocket watch.
Chacha was very unconventional hero from the rest of the superheroes ,Pran found the inspiration from wide old man in each family. He said, "Each family has its own wise old man. He solved his problems with common sense, but with a touch of humor. Humor is the basis of my cartoon."
He will be cremated today at 2.30 pm.