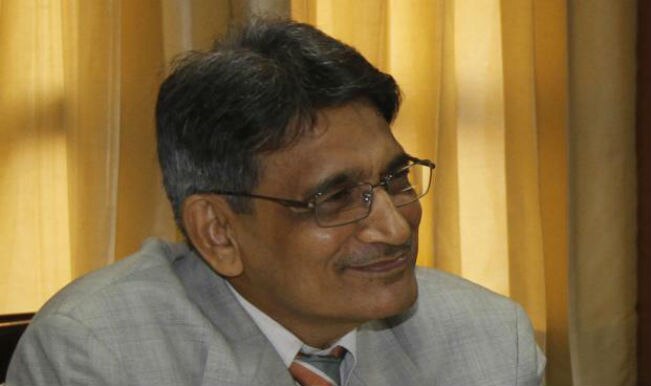 Hearing a petition over collegium system in judiciary, Chief Justice of India Justice R M Lodha defended the collegium system that looks into appointments of the judges and elevations. Lodha categorically maintained that collegium has not made any recommendation of elevation of controversial judge K L Manjunath.
Rejecting the allegations of recommendations of elevation of justice KL Manjunath, CJI told petitioner, "Who told you the collegium has recommended Justice Manjunath's elevation? I am the CJI. I head the collegium. We have not made any recommendation. This is a campaign to defame judiciary and bring disrespect in eyes of the public."
Karnataka high court judge Justice KL Manjunath's promotion as chief justice of Punjab and Haryana led to the tussle between collegiums and the centre. Justice KL Manjunath, who is facing allegations linked to a land deal, was backed by collegiums firm to take over as the chief justice of Punjab and Haryana high courts, despite facing opposition from central governments.The controversy was triggered when central government wrote a letter objecting KL Manjunath's promotion.
Now the CJI who heads the collegiums has not only clarified that it has not recommended his promotions and his elevation is still under consideration but he also also took a stand for the collegiums system. Angry CJI further added, "Everyone says collegium has failed… collegium has failed… all the judges today was appointed by the collegiums."