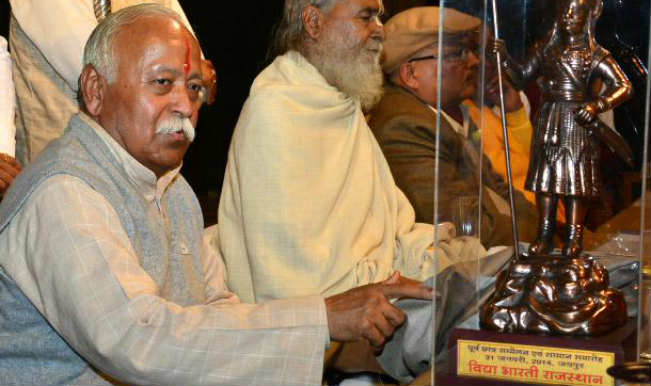 Bhubaneswar, Aug 10: RSS chief Mohan Bhagwat today said the credit for formation of BJP-led NDA government at the Centre goes to the people and not to any individual or party as the change was possible due to their wish.
"Credit for formation of new government goes to the people of the country as they wanted to bring about a change. It was not due to any particular leader or party," Bhagwat said at a function here without naming anyone. Yesterday Prime Minister Narendra Modi had hailed Amit Shah as 'Man of the Match' at the BJP National Council Meet in New Delhi.
Stating that people get the government they deserve, Bhagwat said the same individuals as well as the parties were present earlier but no change of guard had been possible. Mentioning that some people gave credit to the party while others gave credit to "some individuals" for the victory, he said in fact the change came only when the people of the country decided.
The RSS chief also stressed on the security and development of the country and said its responsibility lies with the people and not with the government because voters are "owners" (of state).