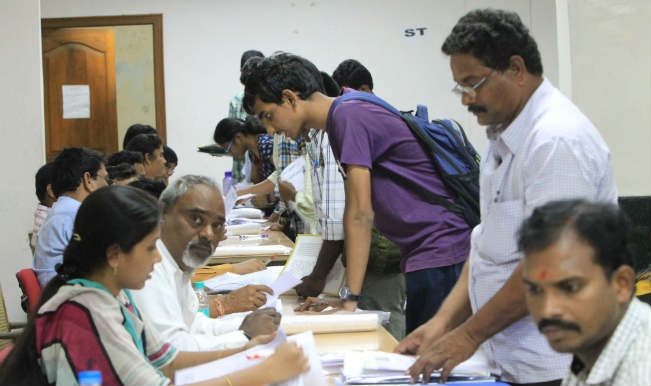 The Central Board of Secondary Education (CBSE) has declared through a 'Public Notice' the final list of candidates who will be appearing for CTET-SEPT 2014 examination. The CTET website has the candidate's particulars including the photograph and signature of the candidate. Candidates can check their details on www.ctet.nic.in
Candidates can contact the board for any information relating to discrepancies in their details mentioned on the website. They are also allowed to make corrections online in their details on August 19, 2014. Candidates are advised to be careful as no chnages will be entertained after the mentioned dates.
Students who are unable to access the website due to any reason can contact the CBSE office on August 19 from 10 am to 5 pm. Candidates are also advised to carry their fee receipt as a proof. Exam determining candidate's eligibility for appointment as a teacher from class first to seventh will be held on September 21, 2014. Candidates can download their admit cards from the website on August 22.
CTET exams applies to schools in Delhi, Central Government which includes KVS, NVS and Tibetian schools.  Schools under the administrative control of Union Territories are also eligible for the exam.
The rationale for including the Teacher Eligibility Test (TET) as a minimum qualification for a person to be eligible for appointment as a teacher is as under:
It would bring national standards and benchmark of teacher quality in the recruitment process;
It would induce teacher education institutions and students from these institutions to further improve their performance standards;
It would send a positive signal to all stakeholders that the Government lays special emphasis on teacher quality