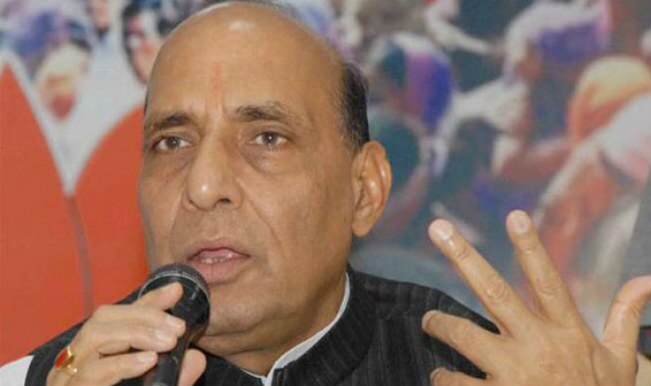 Shimla, August 10: Former Himachal Chief Minister and BJP leader  has asked Union Home Minister Rajnath Singh to deploy Indo Tibet Border police(ITBP) along the border of Chamba adjoining Doda district of Jammu and Kashmir, in view of reports of terrorist activities along the border. Dhumal, who met Rajnath Singh in Delhi, submitted a letter requesting him to immediately deploy the ITBP along the 200 km porous border in view of reports regarding movement of terrorists in the area.
Dhumal apprised the Home Minister that terrorists had struck in Chamba border on August 3, 1998, and killed 35 innocent labourers and a police constable in Satrundi and another eleven were injured in Kalavan area. The ITBP was immediately deployed along Chamba border by the then home minister L K Advani but the force was later withdrawn during the UPA regime.
Apprising Rajnath that Chamba shares?200-km border area with adjoining Doda district of Jammu and Kashmir, Dhumal?said that as per news reports, terrorists were spotted at Ravi basin few days back. He called for ITBP to be deployed soon to prevent any untoward situation as the state is ill-equipped to tackle such situation and assistance from the Centre is required to ensure safety of the people living in border areas. Dhumal said that Rajnath had assured that he would soon visit the area to take stock of the situation and initiate necessary action to safeguard the state.