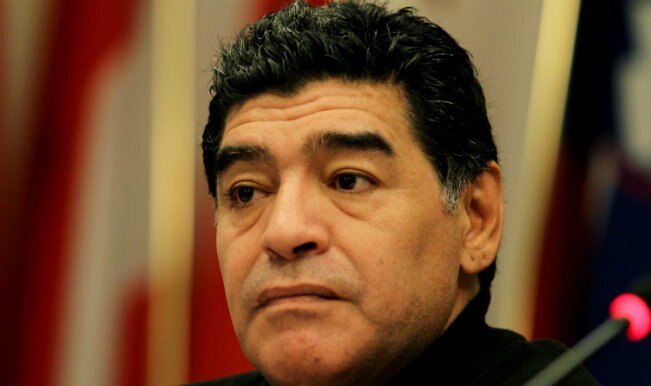 Buenos Aires, Aug 11: Argentine football great Diego Maradona punched one of the reporters who crowded around him as he left a show with his younger son Diego Fernando.
The incident occurred on Saturday afternoon at the door of the El National theatre where Maradona attended a children's show "Panam" with his son and the boy's mother Veronica Ojeda, reports EFE.
"This is my gift for the Day of the Child: it's the first Day of the Child I'm going to spend with my son," Maradona, surrounded by reporters, said from inside his vehicle.
"What are you doing, idiot? Why are you bothering my wife…?" Maradona then asked one of the reporters present before getting out of his car and punching him in an incident that was caught on television cameras.