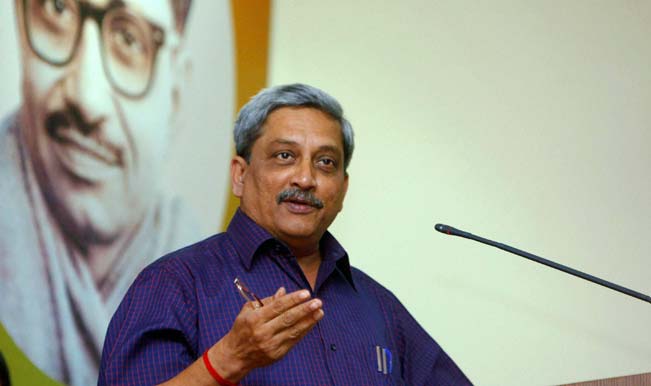 Panaji, Aug 18: Goa Chief Minister Manohar Parrikar today said the mining leases in the state would be granted by October 15, thereby resuming the iron ore extraction activity which had come to a standstill following the Supreme Court's temporary ban. Parrikar said in the legislative assembly this evening that the process to grant the mining leases, where applicants had already paid the stamp duty was on, and such applicants would get the permission by September 20. Rest of the applicants will get the permission by October 15 this year.
"After getting the permission, they will require at least two months' time to start the operations. The iron ore production would start by December this year or January next year, depending on the mining lease holders," the Chief Minister said during a discussion on the guidelines for the state's mining policy. The mining activity in the state has remained stalled for the last two years.
In an hour-long speech, the Chief Minister did not spell out whether the leases would be granted to previous lease-holders but the written statement on the floor of the House hinted that there would be no competitive bidding. The statement handed out to MLAs ruled out the possibility of auctioning the leases or forming government-owned mining corporation. "Competitive bidding would…. Have involved inviting unknown business interests, who are often referred to as mining mafia…Causing risk and danger to the several areas including ecology," he said.
The Chief Minister also promised to implement loan repayment scheme for truck, barge and mining machinery owners from August 26. For those involved in allied activities, the scheme would be implemented by October 15. "All the mining issues would be settled by end of the current calendar year," Parrikar said.
Formation of mining corporation would involve several logistical issues, undertaking the obligations like absorption of the existing work force, apart from the inefficiency and corruption that plague the public sector enterprises, Parrikar said. "The state government is considering actively within its constitutional powers coming out with regulatory and controlling measures and levy and collect appropriate returns from the mining leases once they are operational," he said.