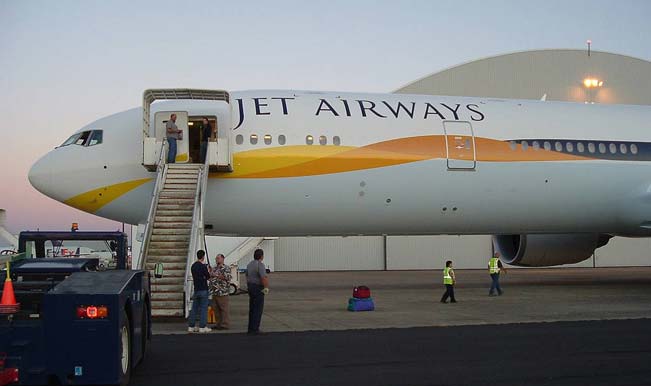 New Delhi, Aug 14: A fire alarm in a Jet Airways flight from here to Bhopal caused a scare as it was about to take off early today.
No one among over the 70 people on board were injured in the incident that took place around 0545 hrs, airport sources said.
The ATR 72 turbo prop aircraft, operating flight 9W 2654, abandoned take off after the pilots saw the alarm on the cockpit flight panel. The aircraft returned to the bay where the passengers were deplaned. They were later taken to their destination by another aircraft, the sources said.
On August 8, the passengers of Jet Airways on a flight from Mumbai to Brussel has experienced one of the most scariest incidents on August 8 as the flight from Mumbai to Brussels abruptly dropped from more than 5, 000 feet over the Ankara airspace over Turkey. Th incident happened after both the pilot and co-pilot fell asleep in the cockpit.
The commander of the Boeing 777 aircraft was on 'controlled rest', which means nap as per rules, after which the co-pilot is also believed to have dozed off. In the absence of the pilot, a copilot is responsible of taking control of the cockpit, however as per her claims she was busy on her tablet and missed to notice that the aircraft has lost altitude.
The pilots caught aware of the emergency situation after they got a call from Ankara ATC, asking why 9W-228 had moved away from its assigned flight level of 34, 000 feet.