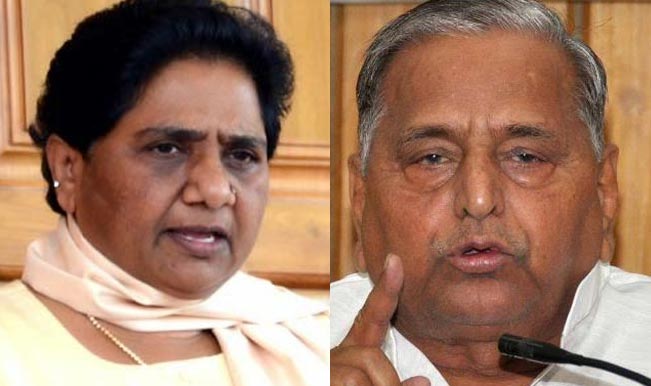 Narendra Modi's election slogan, "Achche din aane waale hai" has had an unexpected result in the political scenario of India, it seems. The political leaders of our country who were sworn enemies and competitors are now joining hands after their election debacle. After Lalu Prasad Yadav and Nitish Kumar joined hands, it may be Mayawati and Mulayam Singh Yadav's turn.
Mayawati's Bahujan Samaj Party did not win a single seat in this year's Lok Sabha Election while Mulayam's Samajwadi Party won in their family bastions only.  Mulayam Singh now wants to team up with Maywati.
"If Laluji takes initiative in this regard, I don't have any issues in joining hands," the SP chief told reporters when asked about Lalu Prasad Yadav's suggestion that the BSP and SP should come together against the BJP in Uttar Pradesh.
Mayawati though, has dismissed the suggestions.
She said, "For these two Yadavs, power comes before self-respect, but for me self-respect comes before power. Mulayam is already colluding with communal forces,there is no question of my allying with Samajwadi Party."
She also added, "People of Uttar Pradesh are fed up with the Samajwadi Party and now they are also fed up of the Bharatiya Janata Party. Only the BSP can rule the state well."
It would be interesting to see if Mulayam Singh Yadav will back off or swallow his pride and appease the Dalit leader.
(with inputs from Press Trust of India and Asian News International)