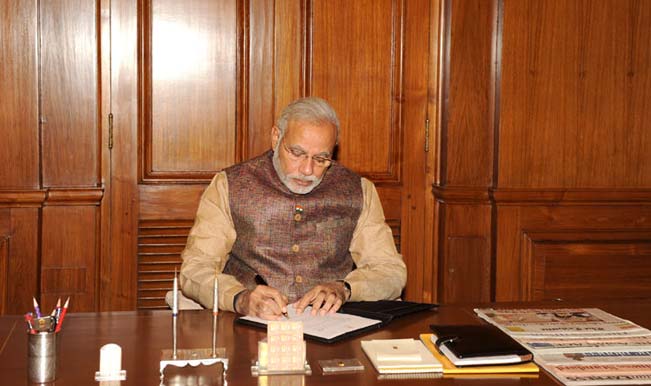 Narendra Modi's move to cancel talks with Pakistan has been described by many as a hawkish decision. Indo-Pak talks on Kashmir are usually case of a step towards a solution but two steps towards a complication ending various degrees of controversies. But, we admire the tough stand, which we understand has been taken by Narendra Modi himself, to cancel talks with Pakistan following their talks with Separatist leaders.
Do you think that the usual and mellow stand by India should continue for another decade or is it time to shut the door on talks with a nation that continuously disregards the ceasefire, beheads Indian soldiers and harbours terrorist organisations?
Does it not hurt us as Indians that the border is breached during a time when there is no war and an Indian soldier gets beheaded?
Have the people asking for continual talks with Pakistan forgotten the Mumbai terror attacks that were planned and executed by our hostile neighbour? Why have the Indian public forgotten this?
The meeting was called off on Monday when the Pakistan High Commissioner to India invited Separatist leaders from Kashmir for talks over tea.
The stand comes late from an Indian regime but now that Pakistan is being dealt with sternly, let us support the government rather than nitpick and prefer a spineless stand which the Congress led government maintained for the past decade.