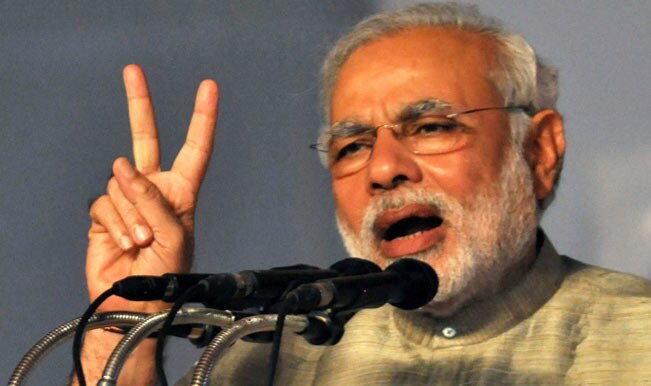 Prime Minister Narendra Modi inaugurated the Leh-Kargil-Srinagar transmission line and the 45 MW Nimoo-Bazgo hydro-electric power projects today. Jammu and Kashmir chief minister Omar Abdullah was also present on the occasion.
Modi, accompanied by Union Power Minister Piyush Goyal and National Security Advisor (NSA) Ajeet Doval, in his address said that "We will modernise the design and production of Pashmina shawls". He added that he would bring "Saffron Revolution" in the state and the farmers would get special attention from spices board.
Modi assured that the government is committed to develop Jammu and Kashmir tourism and the state would soon witness the changes. Modi said he is fulfilling senior BJP leader Atal Bihari Vajpayee's dream to bring connectivity to Kashmir.
Modi said Gujarat's Kutch and Kashmir's Ladakh have equal solar energy potential and would work shoulder to shoulder for development. He suggested the three-P formula of Prakash, Paryavaran and Paryatan (light, environment and tourism).
Modi stated that there was a time when Prime Ministers  never visited this state while he has visited the state twice already after taking over as Prime Minister. Modi said he is not only well acquainted with this region and its challenges but also its strengths.
Modi said, after a long time, this place is witnessing such a large gathering of people.