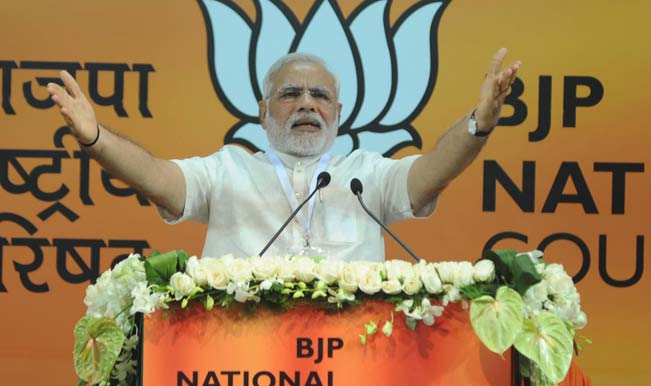 Prime Minister Narendra Modi's maiden address to the nation on Independence Day from the ramparts of Red Fort on Friday was high on emotion and less on announcements. After unfurling the national flag from the Red Fort, he spoke to the nation from the historic podium for the first time after his party's noteworthy electoral victory. Modi touched upon everything from the skewed sex ratio to making India a manufacturing hub to toilets for women in villages. He also announced that the Planning Commission will be replaced with a new body. As expected, Modi spoke extempore and looked at his notes couple of times. Just like the speculations, he touched upon some major issues and has made changes to age old policies and commission.
He started his much awaited speech saying – My beloved countrymen, today Indians all over are celebrating Independence Day.
My dear Indians, my greetings to all of you on this day.
Here is a list of his of the key points from his speech
I want to expedite the nation-building process by encouraging the capabilities of government functionaries:
Our heads hang in shame due to incidents of rape
PM in his Independence Day extempore speech appeals to militants and Maoists to shun violence.
PM asks people to undertake at least a 10-year moratorium on communal, caste and class clashes to see positive results
PM announces clean India campaign from October 2 as a tribute to Mahatma Gandhi.
Planning Commission to be replaced with a new institution soon
Security forces should remain vigilant
PM Seeks cooperation from neighbouring and SAARC nations to jointly tackle poverty
Govt to launch Jan Dhan scheme to promote fin inclusion:
With inputs from PTI