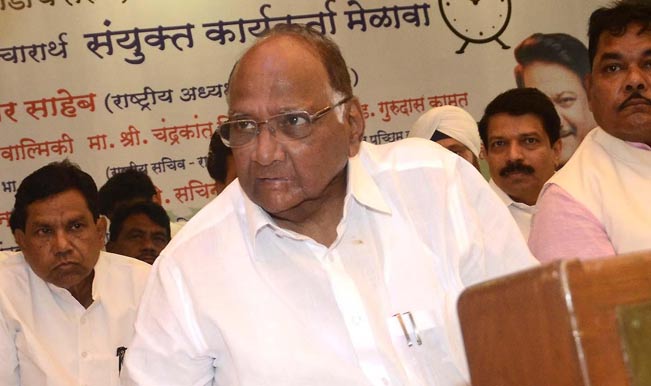 Pune, Aug 16 : NCP president Sharad Pawar today announced his party's support to the demand of Dhangar community for reservation under Scheduled Tribes (ST) category. "The demand of Dhangar community is justified and we support it," he told reporters here.
Stating that there appeared a "misunderstanding" regarding NCP's stand on the issue, Pawar sought to clarify that the party wanted reservation for Dhangar community without compromising on existing reservation quota meant for the Adivasis.
Maharashtra has been witnessing a sustained agitation launched by Dhangar (shepherd) community to press for their demand. A "chakka jam" protest stir was organised this week at various places in the state subsequent to a hunger strike undertaken by their leaders at Baramati recently.
Mahadeo Jankar, one of the leaders spearheading the agitation, had alleged that Congress-NCP coalition government in the state was apathetic to their demand for reservation under ST list. In reply to a question, Pawar said, "Decision on giving the Assembly (elections) tickets to the candidates who lost the recent Lok Sabha elections in the state would be taken after fixing a criterion by the party's Parliamentary Board. This issue is yet to be considered."