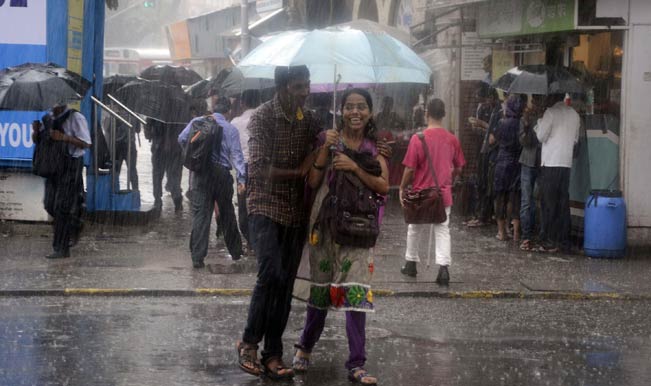 Patna, Aug 15: Many areas of Bihar's capital continue to remain water-logged today after the city received 11 cm of rains in the last 24 hour even as the Met office forecast heavy to very heavy rainfall in the state till tomorrow. "Our forecast is that there will be heavy to very heavy rainfall over Bihar till tomorrow. A few places in the northern parts of Bihar will receive higher rainfall. The satellite imagery shows convective cloud cover over the state," said B M Chaudhary, Assistant Meteorologist, Indian Meteorological Department (IMD) Patna station.
The rains have led to the temperatures over the state dropping three to seven degree Celsius below the normal during this time of the year, they said, adding the rains would stop only by August 17. Urban Development and Housing Department minister Samrat Chaudhary said, "We have sought assistance from Disaster Management Department (DM) to remove water-logging in Patna city. There are a few areas like Kankarbagh and Kadamkuan where the sump houses are not working and drains are clogged. If DMD helps we could flush the water beyond the place where it is obstructed."
As a majority of the 20 lakh residents of the bustling state capital remained indoors on Independence Day due to severe water-logging of two to four feet in various residential areas, the minister accepted the failure of drainage system in the city. "We accept drainage failure in the city, still our officials are working to improve the situation. But, we cannot remove water till the rains stop. If there is no downpour, we will be able to flush out water from the city within eight hours," added Chaudhary. The roads and streets of Patna bore a deserted look as people did not take out their vehicles after seeing the increased level of water.