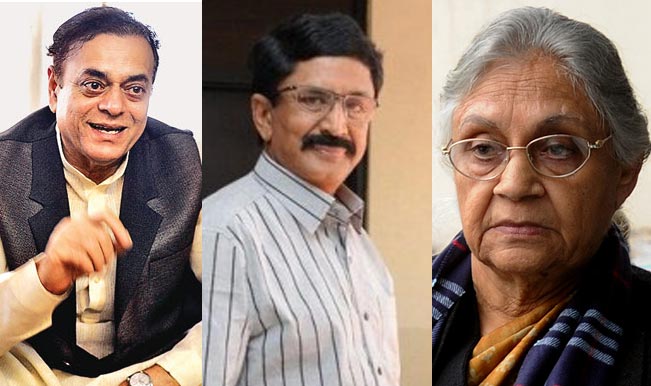 When rape incidents have become a daily dose of a life in the country, politicians must think of providing women adequate security. But in spite of the government taking some strong steps against sexual offences, political leaders continue to advise women on what to wear and how to behave.
The issue – 'Does a woman's attire attract offenders?' has been discussed several times but once again it has sparked controversy when Telugu Desam Party (TDP) leader M Murli Mohan advised women to dress in a 'dignified' manner. He made this remark in Parliament. However, after facing criticism he apologised for his remark, but it clearly shows the mindset of the leaders from whom we expect commitment of security for women and all.
This is not the first time a political leader has made these kind of remarks. Samajwadi Party leader Abu Asim Azmi gave a retrograde solution to stop rapes in India by saying that any woman who goes along with a man with or without her consent should be hanged.
Former Delhi Chief Minister Sheila Dikshit, who was CM when the heinous Delhi gangrape incident happened, also suggested that women one should not be adventurous. Even the Maharashtra Women's Commission member Asha Mirje advised, "Girls should be very careful about what they wear and at what time they move out in the city. Their body language should not invite the attention of potential rapists lurking around in the streets."
Not only do leaders lecture women on what to wear and what not, but a community Khap Panchayat in Uttar Pradesh has also passed a diktat banning wearing jeans and use of mobile phones for women, especially the unmarried ones. The Panchayat claimed that 'objectionable' dressing of girls invites eve-teasers.
Before making such remarks, one should understand that when a minor girl or an infant is raped, it has nothing to do with her clothes. In the current scenario, where there is a significant increase in sexual crimes against women despite some strict laws, a leader must brainstorm towards providing safety to women rather than instructing her on what to wear.
It is time for a change in mindset.