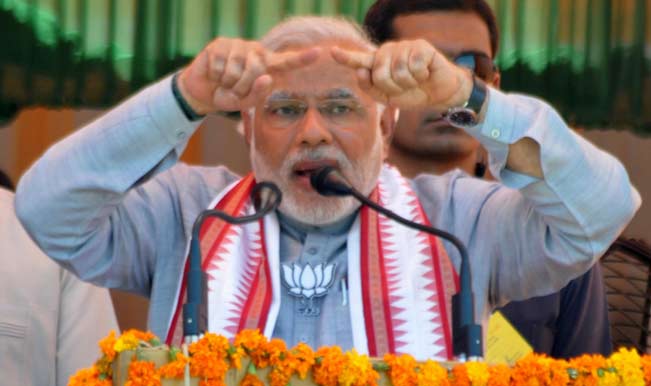 Leh, Aug 12: Prime Minister Narendra Modi on Tuesday recalled the Kargil war during his day-long visit to Jammu and Kashmir's Ladakh region. Addressing soldiers here, Modi said that armed forces deployed in border areas are well-connected with the people who live there.
He highlighted the example of the Kargil infiltrations, about which the first information was given to our armed forces by a shepherd named Tashi Namgyal. India defeated Pakistani infiltrators in the 1999 Kargil war.
Earlier in the day, Narendra Modi had said, "We are committed to the development of Leh and Ladakh. The Ladakh region has "Prakash, Paryavaran and Paryatan (Power, Environment and Tourism)", which is not just for Jammu and Kashmir, but also for the entire country, said Modi after inaugurating a hydropower project.