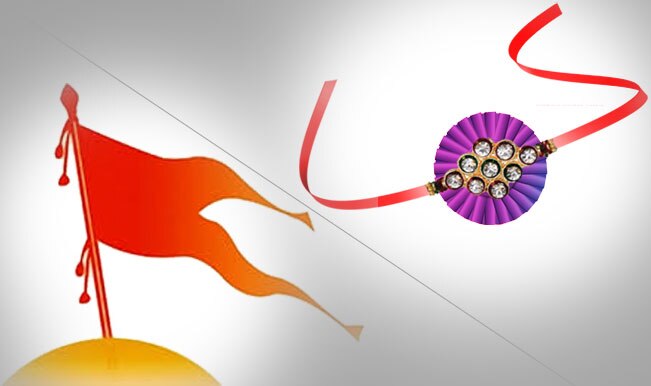 Lucknow, August 9: Hindu outfit Rashtriya Swayamsevak Sangh (RSS) has decided to start a Rakhi campaign in a sensitive region of western Uttar Pradesh to fight against forced conversion allegedly done by 'Love Jihad'. RSS will conduct the drive from August 10 to 17 during which its cadre will tie rakhis to Hindus and ask them to take a pledge to "protect their religion".
During a week-long awareness drive, RSS is planning to tie rakhis to 10 lakh people. The RSS cadre will tie rakhis to men and women both and reportedly ask Hindus to protect their girls from the Love Jihad effect. RSS' Rakhi campaign is the result of the Meerut gangrape case in which a girl claimed to be forcefully converted into another religion.
However the RSS campaign may have some political intention behind it. The western part of Uttar Pradesh is considered to be sensitive and has seen polarisation of votes in the wake of communal clashes. There will be bypolls on at least five seats. After the Meerut gangrape incident, the situation of several areas of UP is tense and now RSS rakhi campaign will fuel the political fire.
Imaging: Kadar Shaikh