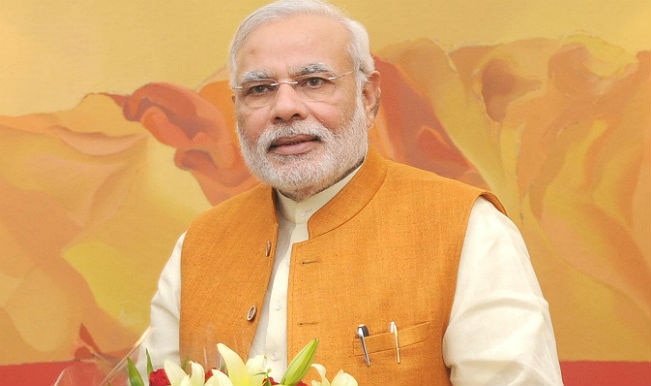 After visiting neighbouring countries Bhutan and Nepal, Indian Prime Minster Narendra Modi is all set to visit Siachen before Independence Day (August 14) during his trip to Ladakh. The last visit by a head of state to Siachen was by former Prime Minister Dr Manmohan Singh in 2005.
Importance of Siachen visit
Narendra Modi's visit to the region is considered crucial because Pakistan has recently demanded to de-militarise Siachen. Over 900 Indian soldiers have been killed in Siachen since 1984. Pakistan has been asking the withdrawal of Indian troops from Siachen but the Army and the Defence Ministry have opposed it because of the strategic importance of it.
The Prime Minister's visit to Siachen Glacier will boost the morale of the troops where Indian soldiers control almost all the dominating heights, ranging from 16,000 to 22,000 feet. The area is located near the Line of Control (LoC) between India  and Pakistan.
While Narendra Modi is putting efforts to solve border issues, the Army is preparing itself to provide proper equipment to him in Siachen where he has to face sub-zero temperatures during his maiden trip to the cold region. According to reports, a special suit will be given to the Prime Minister to protect himself from the cold. The suit will also his name on it.
Considering the visit of Narendra Modi to the highest battlefield in the world, the newly appointed Army Chief General Dalbir Singh has postponed his visit to the northern frontier to accompany the PM to Siachen.
Importance of Ladakh and J&K visit
Narendra Modi is scheduled to begin his Ladakh visit from August 12. The PM's visit to Ladakh has two different aspects. It shows the increasing focus of NDA government on Jammu and Kashmir (J&K) and it could be an election strategy because the assembly elections in the state are round the corner. The Narendra Modi-led BJP, after winning three Lok Sabha seats from the state, is confident of winning half of the 87 assembly seats.
Though Narendra Modi will be arriving in Ladakh to inaugurate a power transmission plant, but besides that he is expected to address public rallies at Leh and Kargil. According to the local BJP leaders many ministers and prominent leaders of BJP-ruled states will also hold rallies before state assembly polls.
Riding on the Modi wave, the BJP for the first time won the Ladakh seat during general elections, apart from winning both the Parliament seats of Jammu region. Ahead of assembly polls in the state, the party is trying for a better performance in Kashmir and Ladakh too. BJP has already started a party membership drive in the region and Narendra Modi's visit will boost the party cadre.