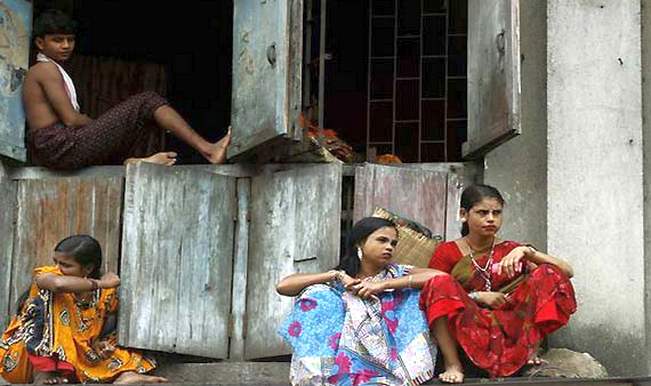 Sonagachi, Kolkata's largest red light district, houses approximately 11,000 sex workers. With the rise of the Ebola disease, the sex workers are under a high risk of getting infected. A number of NGOs and government organisations operate here to spread awareness about sexually transmitted diseases (STD) as well as AIDS.
One of these NGOs has warned the sex workers to stay away from African visitors, as there are high chances of getting infected by the Ebola virus. Ebola is highly contagious and transmits easily with close body contact. It can also transfer through contact with body fluids such as sweat, saliva and cough of the person infected with the virus.
According to PTI, the NGOs have designed special training programmes to spread awareness on Ebola and its symptoms. Their main aim is to educate these sex workers to identify the symptoms of Ebola and to understand the life risks caused by the virus. The training programme was started this week in Sonagachi and is likely to be extended in other red light areas in the state.
The Ebola Virus has already claimed lives of over 1,000 people in West African countries. The virus that broke out in Guinea in March 2014 has now spread to Liberia, Sierra Leone and Nigeria regions. Luckily the Ebola virus is not airborne; hence the spread can be controlled by means of proper awareness programmes.