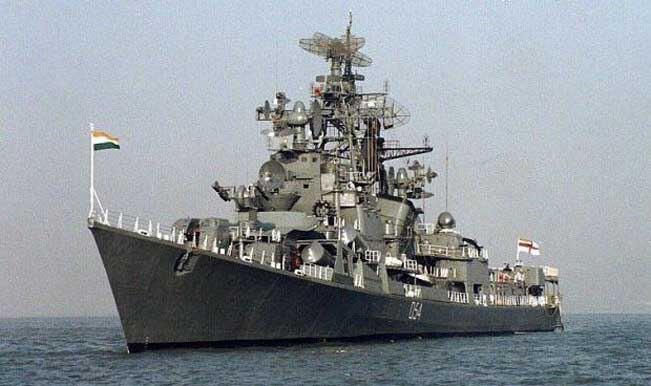 Narendra Modi has inducted the largest warship built entirely in India into the Indian Navy today at the Mazgaon Docks in Mumbai. Arun Jaitley and naval staff Admiral RK Dhawan were present along with Narendra Modi for the joyous introduction of the stealth destroyer.
The first of three such projects, construction of the INS Kolkata began in 2003 and the next similar ships will be commissioned soon named, INS Kochi and INS Chennai. The INS Kolkata features cutting edge technology which includes anti-submarine weapons along with long range detection equipment for an early danger warning system.
The INS Kolkata has been built under the Project 15-Alpha which aims to equip the Indian Navy with the most advanced naval vessels to combat any opponent force in the world. The destroyer is equipped with BrahMos surface to surface missiles, torpedoes, Humsa SONAR technology, AK-360 guns and other state-of-the-art technology.