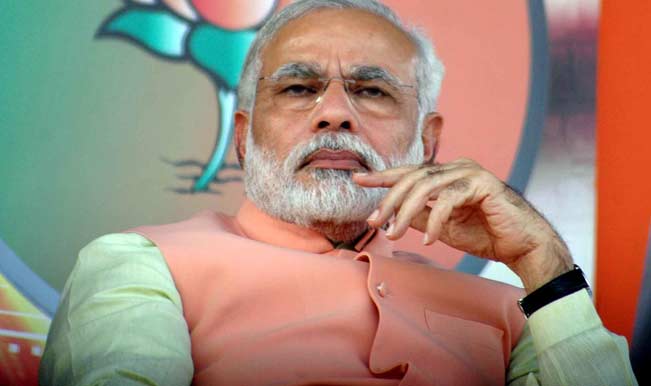 For majority of the last decade India has been particularly concerned by China's String of Pearls strategy. The number of bases, even though commercial caused a few headaches among the Indian establishment. Suddenly, the change of government in India might signal a counter to China's plans. The Modi government may finally be consciously or unconsciously creating a buffer to China's String of Pearls.
The UPA government and even the previous NDA government ignored its smaller neighbors, even when China was scoring runs near Sino-Indian boundaries and creating ports on the coasts of its other neighbors to form the String of Pearls. No Indian Prime Minister had visited Nepal in the past 16 years.
Bhutan has been a peaceful nation with the friendship treaty of 1949 being revised in 2007. India has usually had a huge say in Bhutan's policy. Bhutan is the only country apart from India to have a land boundary dispute with China, which has never been officially demarcated. Border talks haven't been very successful even though direct talks have been happening on a regular basis since the 1960's. Bhutan is also giving refuge to many Tibetans after they fled their land.
Recent developments in China-Bhutan relations, though, have caused some frayed nerves in the Indian quarters. Beijing has been relatively soft in its approach towards Bhutan as compared to its earlier stance of playing the bully, which led to Bhutan becoming increasingly closer to India over time. Chinese state councilor Yang Jiechi was recently quoted saying that China was looking for a fair solution to the border dispute between the two countries.
The new government though is giving a lot of importance to the most friendly neighbor India has. Prime Minister Narendra Modi's first foreign visit was Bhutan. Furthermore, its aid to the smaller Himalayan nation increased substantially. Bhutan has the lion's share of aid among the SAARC countries.
Like Bhutan, Nepal too has a peace and friendship treaty with India which was signed in 1950. But unlike Bhutan, there has been some friction in the Nepal-India relations, especially in the late 1980's onwards when the negotiation for having separate trade and transit treaties between India and Nepal collapsed. Relations turned sour when King Gyanendra became the king of Nepal. But it was restarted in 2007 after widespread protests led to democracy being restored in the country. Unlike Bhutan, Nepal's foreign policy is to balance the interests of both China and India. But it seems Modi is trying to shift the balance in India's favour with his recent visit, with Modi announcing a $1 billion package for Nepal's development and becoming ready to revise the 1950 treaty.
Bangladesh has been an important part of India's foreign policy since its secession from Pakistan in 1971. Even then India's relation with Bangladesh does have its good and bad moments. The Teesta agreement is a thorn that they have had difficulty in dealing with. The issue of illegal immigrants has caused a lot of problems. Now China is increasing its foothold in Chittagong port, which is part of the String of Pearls strategy, and according to a report by Centre for Asian Strategic Studies-India, China May be looking at building a naval base in Bangladesh. Hopefully, Prime Minister Modi's visit to Bangladesh might be a step forward for the relationship between the two countries.
Pakistan, Sri Lanka and Maldives are also important part of Modi's strategy of strengthening relationships with its SAARC neighbors. Modi's invitation to the leaders for his swearing in made that intention explicit. Maybe, these relationships will also improve during this period of NDA and SAARC will continue to be an important part of India's foreign policy while she is striving to be a global superpower, something which seemed to have had taken a back seat over the past decade and a half.