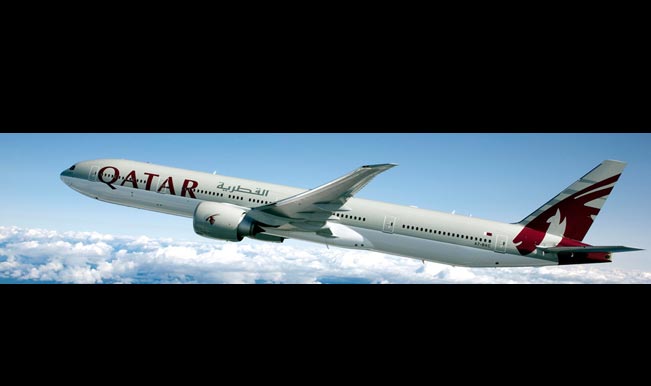 The Royal Air Force of England escorted a passenger jet liner into Manchester Airport after the pilot had been informed of a bomb being there in the plane or "a possible device", said reports. The aircraft, Qatar Airways Airbus A330 Flight 23, was en route Manchester via Doha. It was escorted by fighter jet RAF Typhoon to the airport.
Greater Manchester Police said officers were treating it as a "full emergency" as they did not know "how genuine this threat is". The full details of what or how great the threat was are not available. But we know that 269 passengers were flying on the QR023 plane. Chief Superintendent John O'Hare said the safety of those on board was "paramount".
Ross Milington, a bystander near the airport tweeted this.
Just witnessed a Eurofighter seemingly escorting a passenger plane into Manchester airport!!! #noisy

— Ross Millington (@ross_millington) August 5, 2014
Matthew Qoz, a passenger on the plane tweeted this picture.
Police outside my plane! @MENnewsdesk @BBCBreaking pic.twitter.com/E4UqeSUkHW

— Matthew Qox (@MattPeterC) August 5, 2014

Latest reports state that service is back to normal at Manchester Airport and the state of full emergency has been called off.