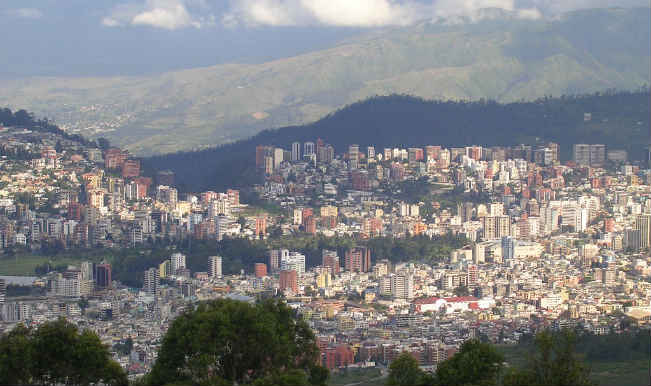 QUITO, August 12: A 5.1-magnitude earthquake rattled the Ecuadoran capital Quito and the surrounding area Tuesday, officials said, causing buildings and homes to shake violently. AFP correspondents said the quake, which struck around 3:00 pm (2000 GMT), triggered panic but there were no immediate reports of injuries or damage. The country's Geophysics Institute put the magnitude at 5.1 in an initial report on its Twitter account.
There have been updates of this earthquake being dangerous for damage and even causing fatal injuries. The hills surrounding Quito are the most vulnerable. Occurrence of earthquakes are quite frequent in Quito because of its land structure but considering the magnitude of 5.1 can prove to incoming of massive destruction and can be extremely dangerous.
USGS has reporteda Magnitude of 5.1 but at the extremely dangerous depth of 7.7 km with its epicenter located 14 miles (22.5 km) northeast of Quito, a city of some 1.6 million inhabitants.