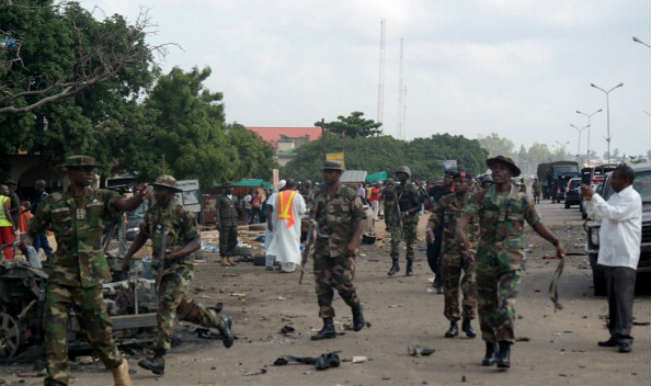 Abuja, Aug 7: At least eight people were killed and scores injured in a daylight attack by suspected Boko Haram militants in northeastern Nigeria's Borno state, the epicentre of violence in Africa's most populous country, residents and other sources said on Thursday.
The insurgents invaded Gwoza Town, a Nigerian border community located 135 km from Maiduguri, Borno's state capital, shooting sporadically at defenceless residents, a military source told Xinhua. Jonas Mark, a resident who survived the attack, described the experience as horrifying. He said most residents were asleep when the attackers struck Wednesday.
"They also attacked a police station in the area," he added. According to Mark, the attackers razed two churches, torched the local government secretariat, shops and houses, and fled the town before the intervention of security personnel.
Consequently, most residents had fled the area for fear of more attacks, he said. The Boko Haram sect, which has become a major security threat in Nigeria, had attacked more than 10 communities in Gwoza, which shares the border with Cameroon. Local security sources said the area had been cordoned off.