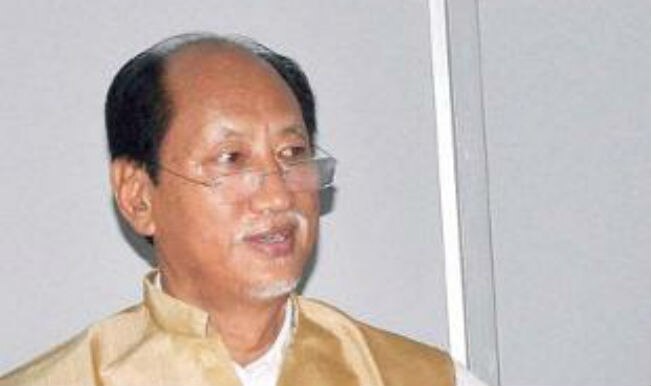 Kohima, Aug 15 : Nagaland Chief Minister T R Zeliang today asserted that any decision relating to major issues concerning land and its resources within the state will not be taken without consultations with the people. In his maiden address to the people of the State as the Chief Minister on the occasion of 68th Independence Day celebration at Secretariat Plaza here, Zeliang said "the stand of the Government is clear in that any decision relating to major issues concerned land and its resources will be taken only after due consultation with the people."
He said the state government has come up with various new initiatives like the Nagaland Special Development Zone, State Investment Board, Foothill road and the exploitation of the rich mineral resources, such as oil and coal. He, however, lamented that there are appears to be reservations in the minds of some sections of the Naga society on these new ideas. "The government remains open for dialogue with the people on these initiatives," he said while expressing the hope that the people will understand that the new policies being initiated by the government are with the best of intentions, and with the interests of the people in mind.
As the new Chief Minister of the State, Zeliang asserted, "My government continues to pursue its goals in accordance with our slogan "Peace for Development and Development for Peace." "We are presently faced with problems of resources," he said adding that Nagaland?s resource base is very small and the state?s own tax and non-tax revenue comprises only about six per cent of the total budgetary expenditure, and the State is almost wholly dependent on the Centre for the financial requirements.
He therefore said "it is time to remind ourselves that the people of Nagaland have to start thinking more seriously on how our economy should grow, and how to enhance our own revenues, so that we can one day proudly claim to be a self-reliant and a self-sustaining society." The Chief Minister also called upon the people of Nagaland to continue to be more proactive, so that we can become a progressive and resilient society, capable of meeting the challenges posed by climate change, and surviving with the natural resources.