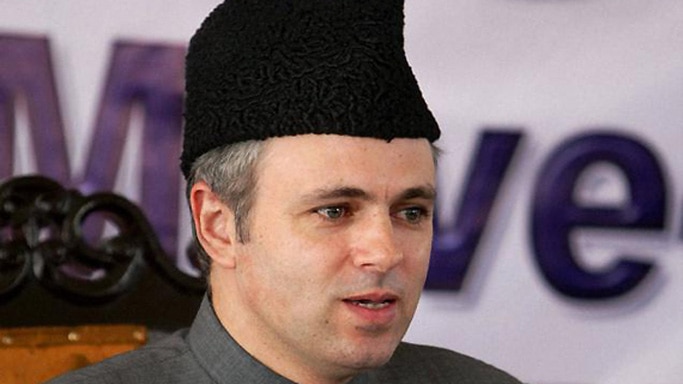 Srinagar, Aug 15:  With Assembly elections due by the year end, Jammu and Kashmir Chief Minister Omar Abdullah today appealed to the people of the Valley to make use of their power to vote as it helps in development while stating that "boycott politics" of separatists has not achieved anything.
"I am not going to tell you who you should vote for but please make use of your right to vote as it helps in development process.It is because of the votes in 2008 that we have been able to achieve so much in the past five and half years," he said in his Independence Day speech at Bakshi Stadium here. The Chief Minister said there will be people who will urge you not to vote as they claim that it affects the resolution of Kashmir issue.
"What has the boycott of elections achieved in the past 25 years? Jammu votes in numbers, Ladakh votes in numbers but not Kashmir," he said, adding that "boycott politics of separatists over 25 years has not achieved anything". Omar said the 2008 Assembly elections were not contested for resolution of Kashmir issue but only to improve basic amenities like electricity, water supply, education and healthcare. The Chief Minister presented an overview of the major achievements of his government during the last nearly six years, saying main sectors of roads, water supply, power, education and health received focused attention.
He also referred to the growth and improvement registered in agriculture, horticulture and allied sectors. Omar mentioned the enactment of RTI and Public Services Guarantee Act (PSGA) as historic steps for empowerment of people. He said these measures along with e-purchasing, e-tendering, third party monitoring, constitution of Vigilance Commission and Re-constitution of
Accountability Commission have strengthened institutions and empowered people to curb corruption. The Chief Minister said that with the improvement in the situation, the number of tourists visiting the State has increased year after year. During the period from 2003-2008, 24 lakh visitors visited Kashmir as against 50 lakh during the period from 2008-2014 so far which is likely to go up to 55 lakhs by the end of the year.
Omar said creation of new administrative units across the state particularly in remote and backward areas has taken government to the doorsteps of the people and the government's promise in this regard has been fulfilled. Lashing out at opposition parties for criticising his government on development and other indices, he said his government had performed better than the previous dispensation of PDP and Congress coalition.
"On the employment front, my government provided one lakh jobs to the youth in government departments during the last five years, whereas over 50,000 jobs were provided in the private sector," he said. The Chief Minister said that due to various steps put in place by the government the production of rice, wheat pulses, other agriculture produce and fruit has shown remarkable increase. Omar said production of milk in the State has increased by 4 lakh tones during the last about six years.
The Chief Minister said power has remained under highest focus during the tenure of his government. As against generation of 750 MW hydro energy from 1947 to 2008 including 450 MW Baglihar project, the present government in just about six years has started projects of the capacity of 1500 MWs and laid foundation for generating 9000 MWs of hydro power, he added. During the last five and a half years more than 200 health institutions of different categories have been opened and upgraded. He said two new maternity hospitals, one super speciality hospital and various district hospitals have been made fully or partially functional.
He said 15 hospital projects and 48 primary health centres have also been completed in this period. 12815 doctors and paramedics have been appointed to provide adequate staff to the hospitals. Omar also listed the employee-friendly measures taken by the government including implementation of the Sixth Pay Commission, enhancement of retirement age to 60 years, and service benefits given to Rehbar-e-Taleem (Education Guides). The Chief Minister said his government without imposing new taxes achieved 300 percent increase in tax collection and 250 percent increase in revenue collection during the last about six years.