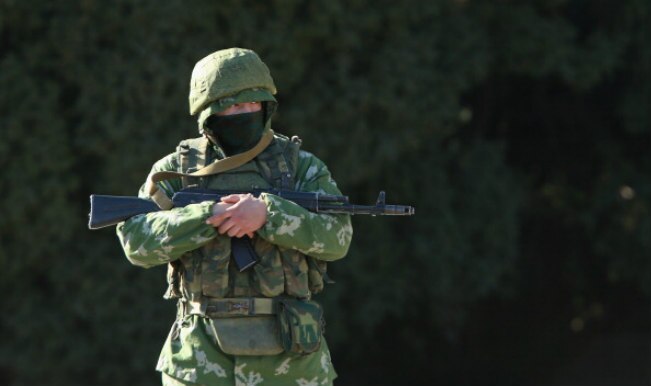 Donetsk, Aug 6: The main rebel stronghold of Donetsk in east Ukraine was hit by an "air strike" overnight that caused no civilian casualties, local authorities said today.
There was still no confirmation about who carried out the strike but Ukrainian forces have been tightening their grip on the million-strong city. "The district of Kalininsky was hit overnight by an air strike… There were no civilian victims," the city council said in a statement, adding that one bomb had left a four-metre (13-foot) wide and 1.5-metre deep hole in the road.
A gas pipeline on the street was also damaged in this residential neighbourhood while engineers were working on another unexploded bomb, the council said. This was the first air strike on Donetsk since Ukrainian forces bombarded the city's airport in May.
Today, the spokesman for the Ukrainian operation in the east, Oleksiy Dmitrashkivsky, told AFP: "The noose is tightening around Donetsk, Lugansk and Gorlivka," the main rebel strongholds, adding that Ukrainian forces were "preparing for the liberation of these cities."
Three civilians were killed overnight amid shelling on different suburbs of Donetsk, the city council also said. This included two deaths already announced Tuesday evening. Lugansk, the second main rebel-controlled city, also continued to see shelling and was still without power, running water and fuel, with food supplies running low, local authorities there said.