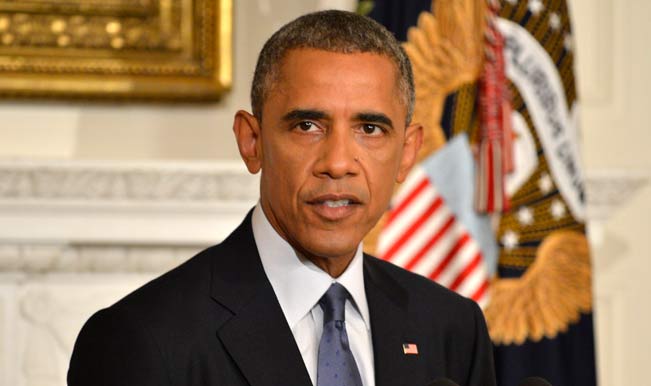 Baghdad, Aug 8: The United States on Friday started bombing Sunni insurgent in northern Iraq, Xinhua reported., this operation commenced United States's first significant American military operation since ground troops Iraq in 2011.
According to Rear Admiral John Kirby, the pentagon Press Secretary said that two F-18 fighters were dropped on a mobile artillery target near Erbil. To shell Kurdish forces defending Erbil, militants of Iraq and Syria were using artillery.
After President Obama's statement on Thursday, the strike began limiting the air strike to protect American citizens in Eril, Baghdad. President also suggested a break, if necessary.
Referring to the Islamic militants, Admiral Kirby said, "As the president made clear, the United States military will continue to take direct action agains ISIL when they threaten our personnel and facilities."
Obama has approved the targeted air strike areas in Iraq where about 40, 000 religious minorities have been trapped. People who are entrapped in the place are on a mountaintop after fleeing from Islamic State militants who have threatened to kill them. Obama also said that Iraqi government had asked for help in fighting with the State militants.
With inputs from IANS