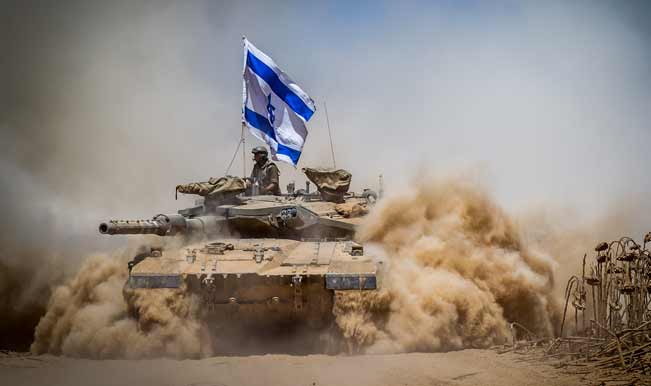 Before the statement of  the minister of Baghdad government that claims ISIS militants in Iraq have killed at least 500 members of Iraq's Yazidi minority in northern Iraq burying some of their victims alive and kidnapping hundreds of women, US started attacks in Iraq on the areas dominated by militants.
US started air strike after US President Barack Obama approved the bombings over ISIS militants who were reportedly forcing minorities including Christians and Yazidis to flee from Iraq. According to the UN report, nearly 40,000 people, mostly Yazidis, have taken shelter in refugee camps and are stranded without food. US air strike is seen as the response of ISIS brutality on minorities in Iraq.
US's action to protect civilians in Iraq is a welcome attempt but its silent nature over the Israel Gaza conflict is objectionable. Barack Obama is showing concern on the situation in Iraq and trying to halt the progress of ISIS militants.  But where was he when Israel dropped hundreds of bombs on civilians in Gaza causing death of almost 1900 people mostly children. However, Obama condemned Israel attack on UN school, but why was he mum when Israel was targeting civilian areas? Israel has demolished thousands of homes and forced thousands to leave their place.
However, America's devoted support for Israel is well known but US's lack of concern over Gaza conflict raises doubts on US that claim to keep world peace on its first priority. If US is honest in its intention, Barack Obama must speak out against Israel's brutality in Gaza.