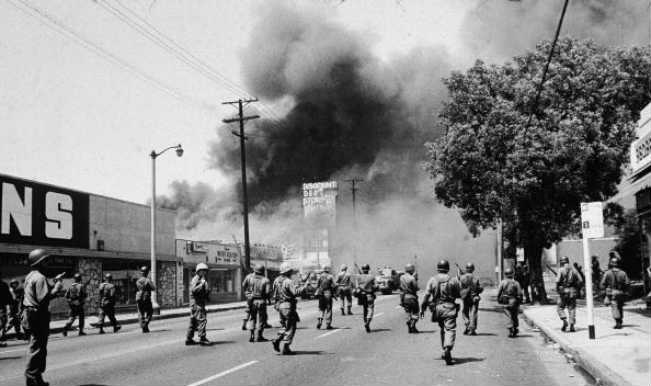 New York, Aug 18: Six gunshots, two of them in the head, killed African-American teenager Michael Brown, whose death has sparked unrest in the US town of Ferguson in Missouri, The New York Times reported Monday. A private autopsy commissioned by the family and conducted by former New York City medical examiner Michael M. Baden indicated that the teenager was shot four times in the right arm.
The newspaper said the bullets did not appear to have been from very close range as there was no gunpowder on Brown's body, although an examination of his clothes could change this view if any residue is found on them. The unarmed 18-year-old was shot Aug 9 by a police officer identified as Darren Wilson, in an incident marked by different versions from police and witnesses.
The teenager's death, in what seems to be a case of police violence with racial overtones, has triggered a wave of protests and riots in Ferguson, prompting Missouri Governor Jay Nixon to impose a curfew. Dozens of people defied the curfew Saturday night following a week of looting and protests. At least one person was seriously wounded and seven others were arrested.
Meanwhile, Attorney General Eric Holder has ordered a second autopsy to be performed by a federal medical examiner "due to the extraordinary circumstances involved in this case and at the request of the Brown family", Justice Department spokesman Brian Fallon said in a statement Sunday.
The spokesman added that "this independent examination will take place as soon as possible".  "Even after it is complete, Justice Department officials still plan to take the state-performed autopsy into account in the course of their investigation," Fallon said. Anthony Gray, a lawyer representing the Brown family, said this action was an "encouraging" sign that the investigation was progressing, adding that "that is what the family wanted".