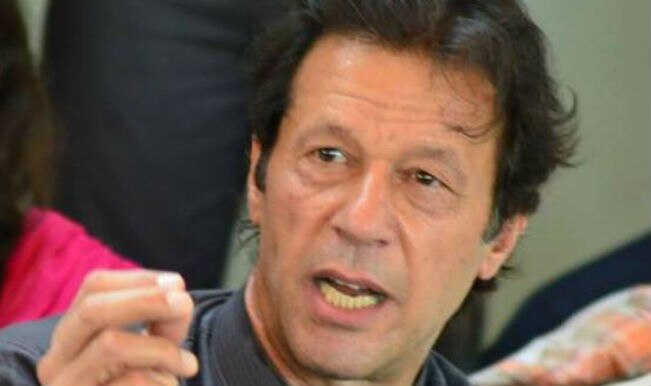 As per rumours doing rounds on popular mobile application WhatsApp, Pakistani cricketer-turned-politician Imran Khan has been allegedly shot dead on August 12, 2014. Although the details have not been reported by any renowned mainstream media yet, the rumours started trickling down on the popular mobile messenger WhatsApp. Unauthenticated images have been doing the rounds on the internet; the confirmation regarding the same is yet to be made. [Also Read: Imran Khan Dead or Alive: 7 things to know about the cricketer-turned-politician]
The opposition leader Khan had made repeated allegations against Prime Minister Nawaz Sharif's party for rigging the general elections. And this accusation was followed by a march by more than 100,000 protestors for ballot rigging against the prime minister. One of the most popular clerics Tahirul Qadri had also nodded in approval to lend support to the protest.
Though the unauthenticated news has been doing rounds on WhatsApp, the Twitterati have written it off saying that it is nothing but fake and have criticised it.
Imran Khan, Pakistan's most successful cricket captain has played international cricket for two decades and after retiring he joined politics with his own political party Tehreek-e-Insaf in 1996.