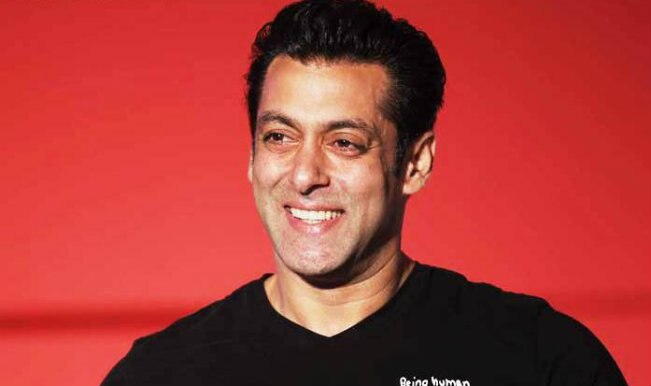 Love him or hate him, Salman Khan is undoubtedly an icon in Bollywood today, while he's had a fair share of flops some of his better movies are now etched into the hearts and minds of a large segment of the Indian audience.
Salman Khan's affect on fashion, dance and trends in general have been profound.A good example is the case with aviators which became extremely popular after Salman Khan wore them in Dabangg, now every Tom, Dick and Harry, or rather Ram, Hardik  and Hari can be found wearing Ray-ban aviators (or at least what appear to be aviators). Some of the best Salman Khan movies, at least according to us, are as follows:
1) Hello Brother (1999) - This classic, starring Salman and his brother Arbaaz, despite being slightly childish is nevertheless very entertaining. The plot is simple, Hero (Salman, that's his name in the movie, seriously) is a courier who is killed by his boss, Khanna (Shakti Kapoor) after he discovers that his boss was using him to smuggle drugs. Inspector Vishal (Arbaaz) is shot through the heart, but his life is saved when Hero's heart is transplanted to him. The only side effect is that Hero's ghost comes back to annoy him. The two must work together to bring Khanna to justice. The other characters include Rani (Rani Mukerji) who Hero is in love with, and God (Amitabh Bachchan,) though we only hear his voice, (some would argue he's God in the real world too).
2) Dabangg (2010) - This is Salman's most famous movie. In it he takes the role of police inspector Chulbul Pandey. The movie features the famous item number  Munni Badnam Hui with Malaika Arora. This is also where Salman wore his famous Aviators. The movie has some excellent fight sequences but was unfortunately followed by a less than worthy sequel. The film is set in Uttar Pradesh.
3) Ek Tha Tiger (2012) - In this movie, directed by Kabir Khan, Salman takes the role of Tiger, a RAW spy who falls in love with an ISI agent named Zoya (though he's unaware of this at first). The movie is a no nonsense action movie as opposed to other Salman Khan movies that often have (or try to have) bits of comic humour between fights. The fight sequences are well choreographed and shot and the locations are exotic, this definitely stands from his other movies.
Some notable mentions are Wanted, Bodyguard and of course, Partner.