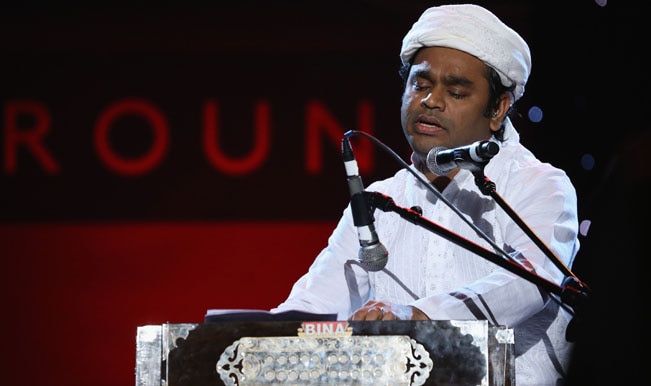 A R Rahman has been a musical force from his early career days in the 90s. Overcoming the South Indian cinema scene, he became a coveted musical director in Indian cinema and now he is a popular figure all over the world. On his 47th birthday. we wish him many more such successful years ahead so that we get many more musical marvels like a few listed here.
Tu Hi Re – Bombay



This one is probably his most touching compositions till date. Tu Hi Re from Roja is what love sick puppies swear by and it will always be preset in their hard-time-in-love playlist. The turmoil of the love story aptly symbolized by the waves lashing on the rocks is the perfect way to reminisce about your beloved other half. If you haven't heard this song then wait for the anxiety builds up to drop putting a smile on your face a little over 3 minutes into the song.
Chaiyya Chaiyaa – Dil Se



The song shot on the train soon became insanely popular. The epic combination behind this song with composition by A R Rahman, lyrics by Gulzar and sung by Sukhwinder make it an all time hit. It even made it to BBC's list of top 10 popular songs of all time conducted in 2002 from among 7000 songs.
Kay Sera Sera – Pukaar



The rock/cult/indie-pop song from Pukaar gained popularity for the lyrics and music as much as for its weirdly cool video. Prabhu Deva and Madhuri going at it in kind of a dance duel is entertaining in every way as they try to keep up with the racy music.
Jai Ho – Slumdog Millionaire



You may have loved or hated the movie but you cannot avoid the sound track especially Jai Ho which features in the end credits of Slumdog Millionaire.
Barso Re and Tere Bina – Guru




Deciding between these songs is like trying to choose between your children, it's just not possible. With Guru, A R Rahman charmed the audiences with his interesting mix of music and how bringing together the most uncommon instruments can make such great harmony.
Khwaaja Mere Khwaaja – Jodhaa Akbar



The Sufi song from the historical drama film, Jodhaa Akbar really stands out in the list because of the lyrics and composition.


O Re Chori – Lagaan



Composed by A R Rahman and sung by Udit Narayan, the song featured on a couple in a village really touches your soul.