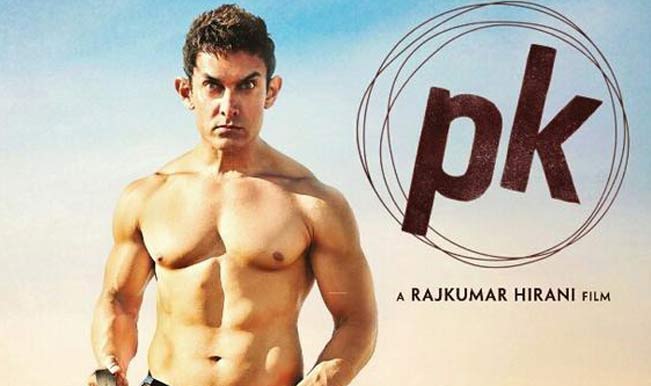 This can happen only in India! Hardly had Aamir Khan dropped his pants to garner curious reactions to the poster of his forthcoming movie PK, when a lawyer from Kanpur moved court against the megastar claiming the visual looks obscene. A certain Manoj Kumar alleged that the film's poster would incite 'sexual violence' and 'encourage obscenity'. We gather that court of ACMM G K Bharti has now set the August 7 as the next date of hearing.
Now isn't this episode laughable? Does Manoj Kumar (was this zealot born with his tuxedo on, and not in his birthday suit?) seriously believe that Aamir's peek-a-boo moment will incite sexual violence? Had that been the case, then John Abraham's butt showcasing act in Dostana would have created the world war, no! Or for that matter Ranbir Kapoor's towel dropping antics in Saawariya would have unleashed beasts in our society on a raping spree! What was Manoj Kumar up to all these days when our other B-town boys were busy doing "show-biz"? Or was he just waiting for a big fish like Aamir to show a bit of his starry skin so that he could slap a case against him to gain maximum mileage out of nothing!
Looks like Mr Kumar is confusing nudity with obscenity- while the former is the sorry state of those who relieve themselves on railway tracks every morning, the latter is what our MPs enjoy watching on their mobile phones while our parliament sessions are on!
This can indeed happen only in India!