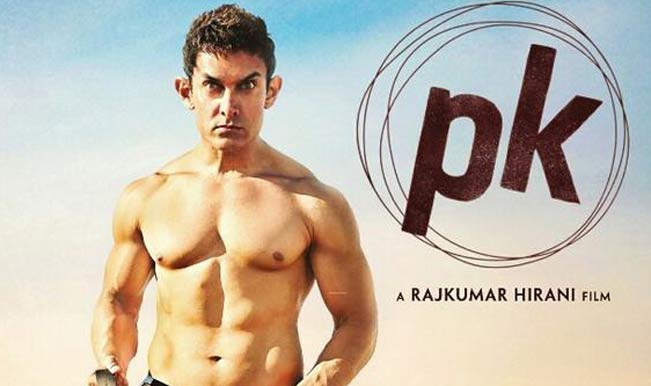 It's not that Aamir Khan doesn't know how to deal with controversies, but the 48-year-old actor might not have imagined even in his wildest dreams that his cheeky act ( We thought it was highly innocuous-if not exactly innovative- though!) to generate curiosity for his forthcoming movie PK will land him into soup.
Hardly had the megastar surprised us by showing more skin than our B-town hotties generally do, when a lawyer from Kanpur got irked with Aamir hiding his manhood with the help of a transistor in his otherwise stark naked avatar ( digitally created?). A certain Manoj Kumar from Kanpur feels that Aamir's out-in-the-buff pose will incite obscenity. It was alleged that the film's poster would incite 'sexual violence' and 'encourage obscenity.' We gather that court of ACMM G K Bharti has now set the August 7 as the date of hearing.
Looks like this let's slap-a-case-against-Aamir brouhaha has gathered more momentum. In another instance a first year LLB student Abhishek Bhargava filed a complaint in an Indore court against Aamir's first look poster for the Rajkumar Hirani film PK."In the poster of the film PK, which is slated for release on December 19, actor Aamir Khan has posed nude, which will promote obscenity in the society. Therefore, I have requested the court to register a case in the matter under relevant sections," said Bhargava .
Watch this space to know the latest updates on the controversy.
ALSO READ: Do you find Aamir Khan's PK poster vulgar?