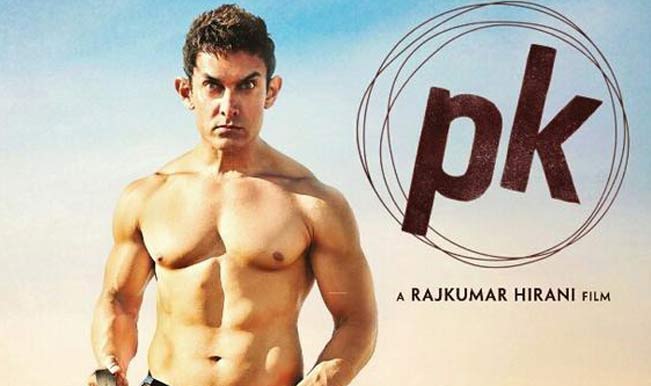 Aamir Khan might have raised eyebrows by dropping his pants for the poster of his forthcoming movie PK, but the 48 year-old megastar eye-grabbing antics have irked a lawyer from Kanpur. A certain Manoj Kumar alleged that the film's poster would incite 'sexual violence' and 'encourage obscenity'.
We gather that court of ACMM G K Bharti has now set the August 7 as the date of hearing. Aamir is seen in on the poster in his birthday suit with an old transistor hiding his manhood. Aamir's fans are asking the obvious question now-how could an act as innocuous as the one that's seen on this poster could possibly incite violence and sexual assault?As per the allegations filed by Kumar, this case we hear has been filed under section 292 of the IPC.
PK releases on 19th December and also features Anushka Sharma, Sanjay Dutt and Sushant Singh Rajput.
ALSO READ: Do you find Aamir Khan's PK poster vulgar?