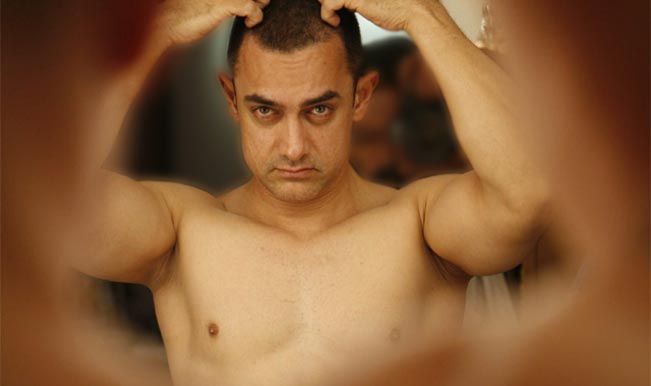 After Aamir Khan put on display his starry skin on the PK poster for his fans  to go-what's that!, some started doubting if the 'shorty dude' really dropped his pants to go 'Full Monty' or did he resort to a Photoshop trickery to pull off the shocking stunt. Our sources now tell us that the poster was shot on a real location.
"Little does anyone know, the poster has been shot at a real location in Rajasthan and not in a studio. Its a real picture and not a chroma background," informed a secret birdie
We also gather that after scouting for locations the team found a non – operational track in Rajasthan, everything about the said shoot was kept hush-hush. The railway track was couple of hours away from the city. The team zeroed in on the location and went great lengths to get the required permissions to shoot.
The shoot details were kept under wraps largely and even the crew for this shoot was kept to a bare minimum. In addition to this there were stringent security measures taken. Only a handful of people were allowed on sets and they had to go through the security procedure. They were made to deposit their phones and laptops at the hotel and travel to sets, which was 2 hours away. Even when they reported on sets they were all frisked so that nobody could capture the megastar in his all glory!