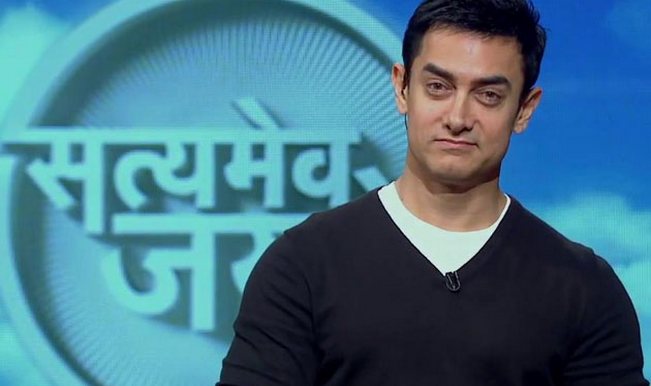 Celebrities all over the world, widely play a definite role in elections. They openly announce their support towards the candidates and as some may put it, influence people by their statements. In India however it is a different story. Celebrities keep their voting a secret and quiet affair. You either have those stars who exercise their vote in silence or those of the industry who contest the election themselves! Amid this largely classified crowd we also have Aamir khan.
In a country where the top grossing actors stay out of the political pool, Aamir Khan has taken a different path, once again! He is all geared up to be the face of Election Commission in a voter awareness campaign that will continue till the end of the elections. After his initiative to bring change with the help of his much acclaimed TV show Satyamev Jayate, Khan will now  try to catalyze  a population that has traditionally shown inertia when it comes to casting their vote on election day.
The country which has drowned in corruption has a clutch of parties with high hopes f coming into power by playing the anti-corruption card, will be enlightened by the simple fact, our choices make our future. When Aamir starts the Election Commission's campaign, it will be the next step in the transformation of an actor who started out as a romantic hero and gradually metamorphosed into a reclusive star that picks and often makes his own movies.