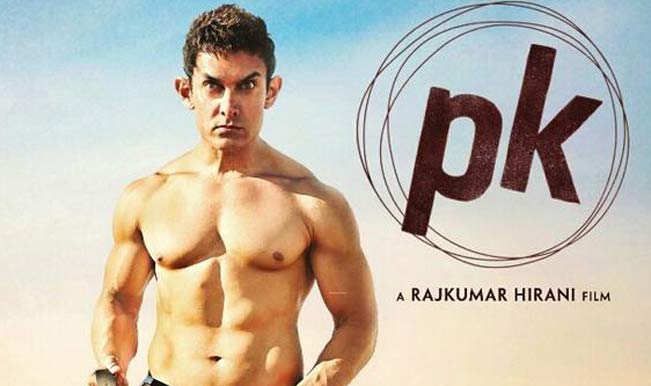 After grabbing attention with his eye-popping poster of his forthcoming film PK, Aamir Khan and the makers of the movie are planning to launch the second poster of the Rajkumar Hirani's directorial venture. Aamir Khan with his naked avatar generated quite a buzz on social networking site. And now everybody is excited to know what Mr Perfectionist will 'showcase' on the second poster of his much-talked about movie!
The makers have now decided to launch the second poster in quick succession. They have zeroed on the date for launching the second poster being – 15th August 2014. We hear that the new poster is again quite quirky. It is something audiences are not expecting and have not seen before.
The second poster will feed into the curiosity around the film and hopefully take the buzz a notch higher.The makers and Aamir Khan are collectively looking into the creation of the second poster. PK is one of the most anticipated films this year starring Aamir Khan and directed by Rajkumar Hirani PK marks the return of the 3 Idiots team.