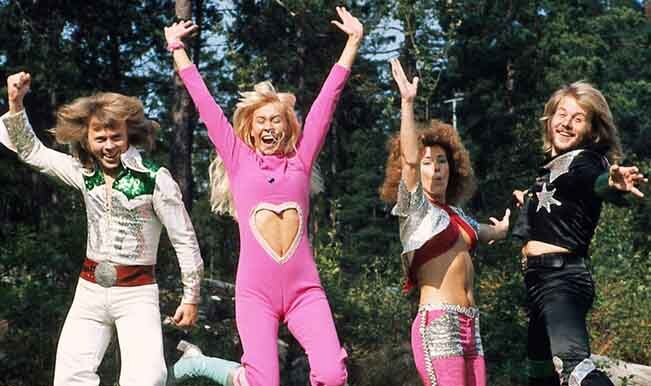 Swedish group ABBA has marked their 40 years since their international breakthrough hit 'Waterloo'.
On the occasion at London's Tate Modern gallery, band member Bjorn Ulvaeus said that he feels extremely proud and humbled at the decades of success, and they have no regrets, be it the flares, fame, fabulousness or their funky clothes, Stuff.co.nz reported.
Commenting on the band's costume choices, Frida Lyngstad said that they decided how they wanted to dress themselves onstage and she was proud of their 70′s look which featured big boots and jumpsuits.
The band has sold more than 400 million records till now, making them one of the best-selling music artists of all time, and the second best selling music group of all time.
The foursome eventually broke, when the band's two married couples Lyngstad and Benny Andersson, Ulvaeus and Agnetha Faltskog divorced, and though there is no reunion on the cards, they are still said to be in good terms.