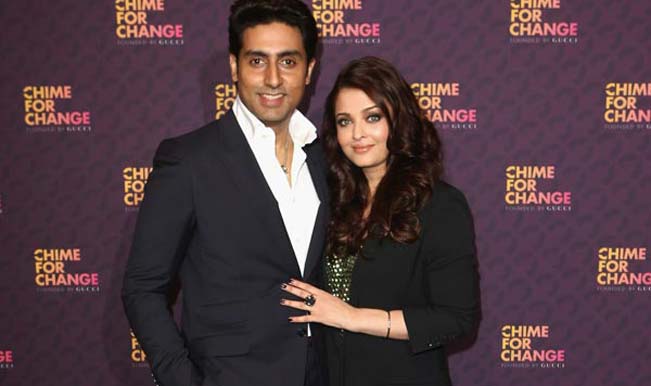 After the much spoken about break up of Hrithik Roshan and Sussane Roshan, it seems like the royal couple of B-town is on the verge of getting divorced. It isn't the first time that Ash-Abhi are making headlines because of the troubles in their relationship. Last year, at Ambani's party, things were clear that Aishwarya is having a hard time adjusting with her mother-in-law Jaya Bachchan. But this time it seems like the matter is more serious than ever!
Abhishek Bachchan who  always stood by Aishwarya's side seems to have left her hand mid-way! It is reported that this time also, Aishwarya is flying solo to Cannes Film Festival. Last year, Abhishek could not make it to the festival and it is no different. The chirpy bird tells us that, the royal family of Bollywood is definitely going on a rocky road.
Aishwarya and Abhishek celebrated their 7th wedding anniversary recently and the couple was making headlines for their eternal love and beautiful relationship! But it seems like there is trouble in paradise and Ash and Abhi might just call the relationship off!