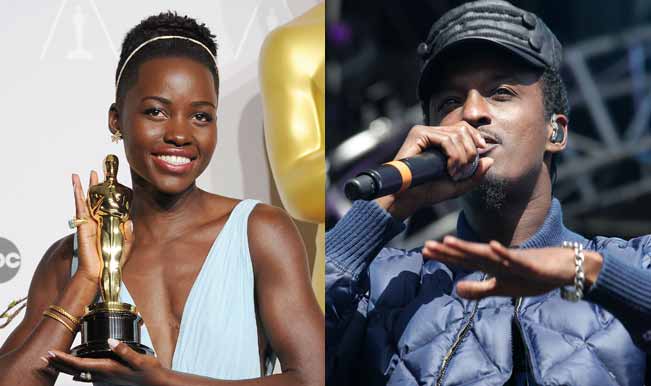 Ever since Lupita Nyong'o won the Oscar Award this year the world is all gaga about her. Her speech has been flooding the social networking sites since hoards of people are impressed with her perception of beauty and the emotional connect for the same was very strong.
Everyone is so obsessed with her that we can't help but talk about everything revolving around her. People were anticipating her romantic inkling with her costar after the fellow actor called her his "future ex wife" during his Independent Spirit Awards acceptance speech, rumors of romance between them bloomed. But she had always denied those rumors.
"I thought Miley Cyrus broke us up. That was the last thing I heard," she told Ellen back in February when rumors stirred about the Jared relationship.
"It's crazy because when I read these rumors, they're so detailed, that even I start to question whether they're true or not."
Apparently, these two stars Lupita and K'naan have been dating secretly since September. They bonded over similar humanitarian interests. They both share the passion for the African issues and it seems this is the bases on which their bonding strengthened over the course of time.
Lupita grew up in Kenya and studied at Massachusett's Hampshire College and Yale University's School of Drama. K'Naan was born and raised in Mogadishu, Somalia. His family fled the country at age 13, when civil war broke out. His mother and three sibling joined relatives in New York City before settling in Toronto Canada, the reason which helped them to bond over humanitarian issues stemming from African issues.
Nyong'o's boyfriend K'Naan has two sons from his ex-wife Deqa Warsame. Although Lupita hasn't met the kids but the couple is taking things pretty slow in their romance.
Since the awards this beautiful actress has been making waves for everything, and this time for her love life. What do you think about this couple?