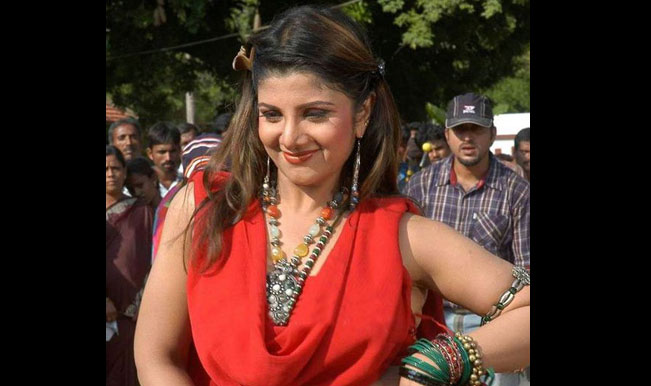 Actress Rambha rose to fame with blockbuster Bollywood movie Judwaa starring superstar Salman Khan. She has acted in more than 15 Hindi movies and over 85 South Indian films. The 100-film actress who has starred in renowned Hindi movies including Jung, Gharwali Baharwali, Bandhan, Beti No. 1, etc; now seems to have run out of luck as a case of dowry harassment has been registered against her. The case has been registered by her sister-in-law Pallavi under Section 498A which is non-bailable, non-compoundable and cognizable and Sections 3 and 5 of the Dowry Prohibition Act.
Section 498A, is a criminal law and is defined by the Indian Penal Code passed by the Indian Parliament in 1983 as, "Whoever, being the husband or the relative of the husband of a woman, subjects such woman to cruelty shall be punished with imprisonment for a term which may extend to three years and shall also be liable to fine. The offence is cognizable, non-compoundable and non-bailable". The complaint under this section can only be filed by wife or a daughter in-law.
However, citing low conviction rates in these cases and looking at the number of false cases filed under section 498A, the Supreme Court of India has recently passed a judgment stating that no arrest under anti-dowry law will be made without the magistrate's nod.  A bench of Justice C K Prasad and Justice P C Ghose has directed the state governments to instruct police "not to automatically arrest when a case under Section 498A of IPC is registered but to satisfy themselves about the necessity for arrest under the parameters provided under Section 41 of criminal procedure code". Thanks to these amendments that Rambha has not been arrested as yet!
Pallavi has filed a case in court alleging that her husband Srinivasa Rao and his family have been harassing her to give additional dowry. She sought court's direction to instruct the police in booking a case against Rambha, her brother and her parents Venkateshwar Rao and Usha Rani. Pallavi has levelled some serious allegations in her petition against her husband and Rambha. She has alleged that her husband is addicted to alcohol, has mortgaged all her ornaments to compensate for loss in business and is asking for more gold jewellery. She also alleged that her husband became close to another woman with the instigation of his sister Rambha. In simple terms all these allegations, if true, could amount to "cruelty" against woman.
The term "cruelty" under section 498A means "harassment of the woman where such harassment is with a view to coercing her or any person related to her to meet any unlawful demand for any property or valuable security or is on account of failure by her or any person related to her to meet such demand". The local court in Hyderabad has successfully registered the case and directed the police to investigate further on this matter. If it is established in the investigations that Pallavi has been subjected to cruelty, than the actress and her family could be in deep trouble and can even be arrested.