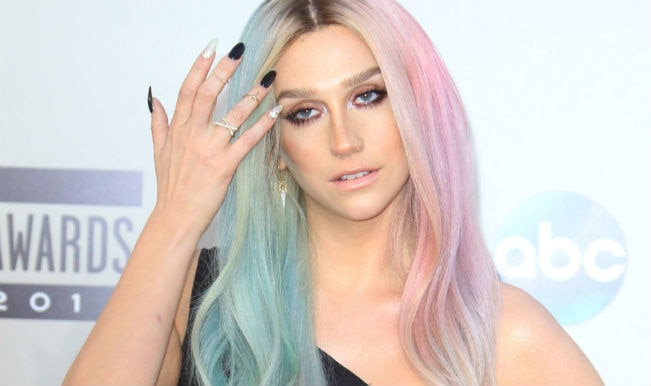 Los Angeles, Jul 25: American singer-songwriter and rapper Kesha has an unusual method for choosing what hue to dye her hair. She opts for colour wheel to choose the next trend for her tresses. The 27-year-old singer posted an image of the pocket colour wheel to photo sharing site Instagram this week along with the caption "hair dye party what color will it be tomorrow ?????" before stepping out with newly dyed blue hair, reports contactmusic.com.
Kesha is known for her unpolished aesthetic and very quirky sense of style.  Unlike the perfect Hollywood tresses Kesha's always sports bed-head messy look.
The Instagram image did give fans a hint as to her choice as splatters of blue dye could be seen on the wheel. Earlier, she had dyed her hair pink and green following a rehab stint in January.