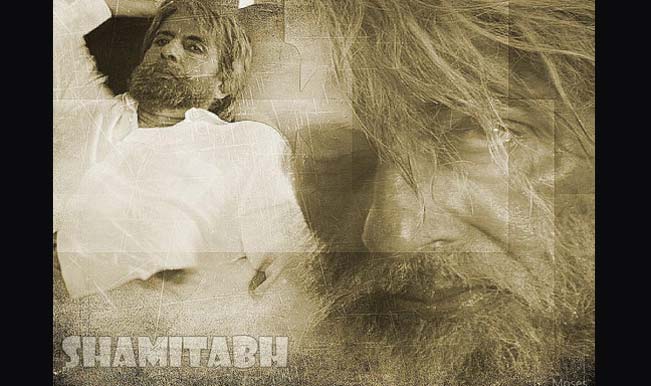 Bollywood megastar Amitabh Bachchan has revealed his look for his forthcoming movie, Shamitabh. The celebrated actor tweeted the pic saying, "Shamitabh in the day .. its quite an effort to live with that hair all day !!"
Big B has sported a rugged and intense look, with messy, an ungroomed grey moustache and hair. He is seen sitting on a chair in a drooping way. Declaring that the meaning of Shamitabh means nothing, the 'angry young man' of Bollywood earlier also tweeted that he will be giving his voice for the film.
Directed by R. Balki, the film will see Amitabh Bachchan and Dhanush in the main lead. This will be Dhanush's second film in Bollywood after Raanjhana. Shamitabh marks the debut of Bollywood actress Shruti Hassan's younger sister, Akshara Hassan.
Although the Amitabh Bachchan magic didn't really work at the Box Office when his last movie, Bhootnath released, the 71-year old's look in Shamitabh seems to deliver a promising new look as we await the release of the film.
What do you think of Amitabh Bachchan's look? Tell us in the comment section below.