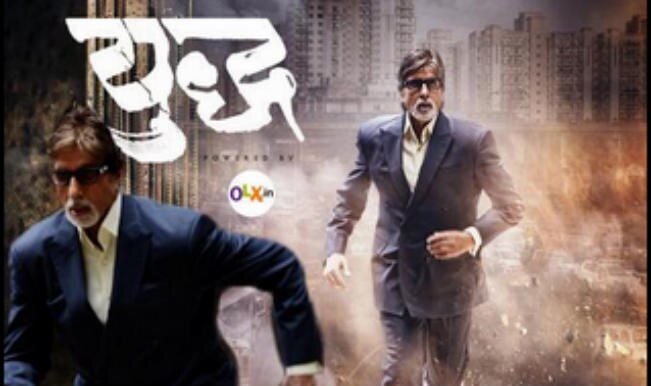 FIFA World Cup is finally over but a lot of people were still glued to their idiot boxes last night, early waiting for Amitabh Bachchan's first television series-  Yudh. The first episode of the angry young man's much- hyped show 'Yudh' was aired on Sony on 14th July. While a number of people have been appreciating the show, there are a few who were let down after watching the first episode that was aired last night. Though the show has been getting mixed responses, Amitabh Bachchan's performance in television fiction series has been highly acknowledged on Twitter.
@SonyTV @SrBachchan 10/10 Best Performance #YUDH

— Nagesh Alagi bhai (@alagi_nagesh) July 15, 2014

@SonyTV @SrBachchan Magmatic !! #Yudh

— ANTHONY GOVEAS (@AnthonyGoveas) July 15, 2014

"@SonyTV: Describe @SrBachchan 's character Yudhishthir Sikarwar in one word. #Yudh" He's the YODDHA of #YUDH

— Rajesh Kejriwal (@raj20k) July 15, 2014

With the Shehenshah of Bollywood playing the lead role, Yudh has a solid star cast which includes Anurag Kashyap, Zakir Hussain and Kay Kay Menon. Megastar Amitabh Bachchan essays the role of Yudhishtir Sikarwar (the titular Yudh)  who is an honest and successful businessman with some fatal neurophysiological disorder.

As we caught a glimpse of the first episode of Yudh last night, we thought that the teleserial is a bit too slow and the entire first half-hour is full of pauses, grunts and deliberations leaving things a bit too wide open. The show will be aired from Monday to Friday at 10. 30 p.m. replacing one of the most popular shows on Indian television, Bade Ache Lagte Hain.