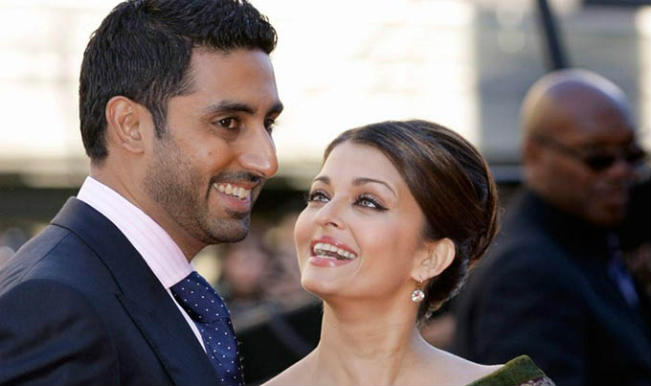 Recently, there was a buzz of the separation of the Bollywood's royal couple Abhishek and Aishwarya Bachchan. The rumors stated that the lovely couple of B-Town was heading at a dead end. Well, this wasn't the first time that rumors like these have surfaced. Last time, several reports stated that things were not great between the Bahu of Bachchan family and mother-in-law Jaya Bachchan. But it seems that these reports are hardly anything but true!
Due to this constant rumors, Abhishek Bachchan chose Twitter to dismiss the rumor about him getting divorced, which were doing rounds. He mocked at the media saying speculating such false reports and said that he was thankful of media for letting him know that he is getting divorced, and that he will be glad to know when he will be getting re-married.
Ok…. So I believe I'm getting divorced. Thanks for letting me know! Will you let me know when I'm getting re-married too? Thanks. #muppets

— Abhishek Bachchan (@juniorbachchan) May 16, 2014
Abhishek  soon will be joining his dear wifey Aishwarya Rai Bachchan and his 2 year old daughter at Cannes. Aishwarya has already left for Cannes with her daughter and is reported to walk the red carpet on 20th May.
It seems like the couple in still in very much love and will be ruling the B-Town for much longer!