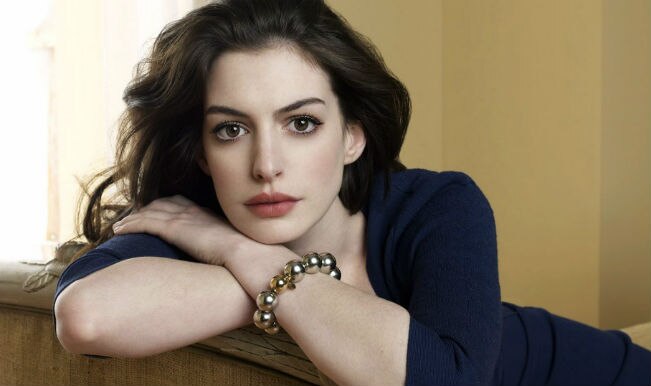 Washington, April 11: Anne Hathaway has revealed that she loves her younger fans. The 31-year-old star, who'll be lending her voice to the feisty macaw Jewel in upcoming film 'Rio 2′, told People Magazine that she's already showed the film to her favourite kids in the world.
She always gets a "kick" when they can see the film that she's in, she said. And it gets easier for her to convince them to do manual labors, she joked.
The Oscar winner added that kids ask for so little and she takes it as a pleasure to be able to give them a moment of joy.