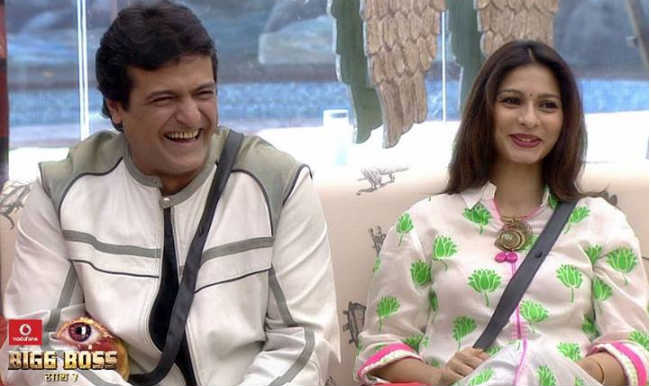 Tanisha Mukherjee and Armaan Kohli were seen getting along well in the Bigg Boss season seven. Their friendship turned into something else, and they fell head over heels in love with each other. Armaan Kohli and Tanisha's love story kick-started on the house of 'Bigg Boss 7'. Tanisha and Armaan came closer during the reality show and the couple remained in the limelight as long as the show aired for their proximity and open love.
These two love birds seem to be inseparable from each other. They partied with friends and in New Year in Goa and were also caught romancing in Dubai when Armaan played for Mumbai Heroes in Celebrity Cricket League. They have also been spotted together at the Lakme Fashion Week. Recently, the couple visited Vaishno Devi with their respective parents it got a lot of attention and sparked the rumours that a wedding bells ringing.
And finally the duo is reportedly engaged now. If rumours are to be believed, this couple allegedly got married in a private ceremony. Armaan has apparently given a huge solitaire diamond ring to Tanisha in a private affair.
Although their relationship seemed to have gone kaput. Since Armaan has a very hot headed nature. Armaan was often seen snapping at Tanisha and misbehaving with her like he does with other housemates in the reality show. But even after so much bullying from Kohli, Tanisha used to always be with him.
To all this Tanisha had dealt with patience and had said, 'Armaan is my best friend. He has been very supportive of me, both inside and outside the house. We are close friends, the rest I leave for the people to judge. I don't believe that I was treated like a doormat. If people think that way, it is their opinion and I can't change that. I know who I am and what I stand for and that is what matters to me.'
But since they have got engaged, the two has taken the first step and now wedding is on the cards. The duo will be getting hitched this year end according to the sources and the most awaited wedding ceremony would be happening soon.